Big dogs come in two categories. One being the " truly aggressive" one and the other being the "gentle giant". Chow Chow and Saint Bernard, despite their huge size, will not attack unless provoked. Dogs like Kangal or even Rottweiler on the other hand are very aggressive with strangers sometimes with even people they know. The Kangal Shepherd is one of the big dog breeds. Let's now see if they fk under the "aggressive" category or the "gentle giant" one. We will also delve deeper into how this breed manages to survive in a tropical country like India, as well as stacks of information regarding the breed for the willing dog owners.
Originating in Turkey, the Kangal Shepherd is also known as the Turkey Shepherd. Kangal Shepherds were initially treated as livestock guardian dogs for many years. They are known to have one of the strongest bite force which is quite desirable considering the fact that they were used for protecting livestock therefore needing those strong jaws to fend off predators. Fun trivia! The Kangal Shepherd is also the national dog of Turkey. Kangals are highly known for their strength and power to defend and fight against animals like wolves and even lions. With a bit force of about 743 PSI they are incredibly capable of protecting not only livestock but even their masters from potential predators. Therefore Kangal Shepherds work amazingly as guardian dogs. Appearance wise they are massive in size and have a coat that is mostly tan and fawn in sheds and is uniform in nature. They are usually found to have a black patch on their mouth and have floppy ears as well. They are incredibly intelligent and agile and quite predictable in their behaviour.
All the above mentioned points help strengthen the fact that Kangals come with a lot of benefits. But like every other pet on this planet, nothing comes with only pros. Kangals have a lot of cons attached to them like their stubborn behaviour, frequent fits of boredom causing them to chew on stuff and so on. The purpose of our article is to guide you through those pros and cons so that your parenthood can be a bit more enjoyable and a little less frustrating and hectic. Soon we will be covering topics like price of Kangals in India, dog food and grooming and expenses, vet and vaccine costs and a lot more so hang on tight!
| BREED | Kangal Shepherd or Turkey Shepherd |
| --- | --- |
| ORIGIN | Turkey |
| LIFE SPAN | 9 to 15 years |
| LITTER SIZE | 4 to 6 puppies |
| COAT | Thick and double, double coat |
| COLOR | Tan, Sable and Fawn are the most common shades |
| TEMPERAMENT | Fearless, intelligent, agile, active |
| HEIGHT | 70cm to 80cm for males and 63cm to 75cm for females. |
| WEIGHT | 48kg to 60kg for males and 40kg to 50kg for females. |
| Kangal Shepherd Price In India | 25,000 to 50,000 INR |
PRICE OF KANGAL SHEPHERDS IN INDIA
The price of Kangals in India ranges from 25,000 INR and can go upto an amount of 50,000 INR.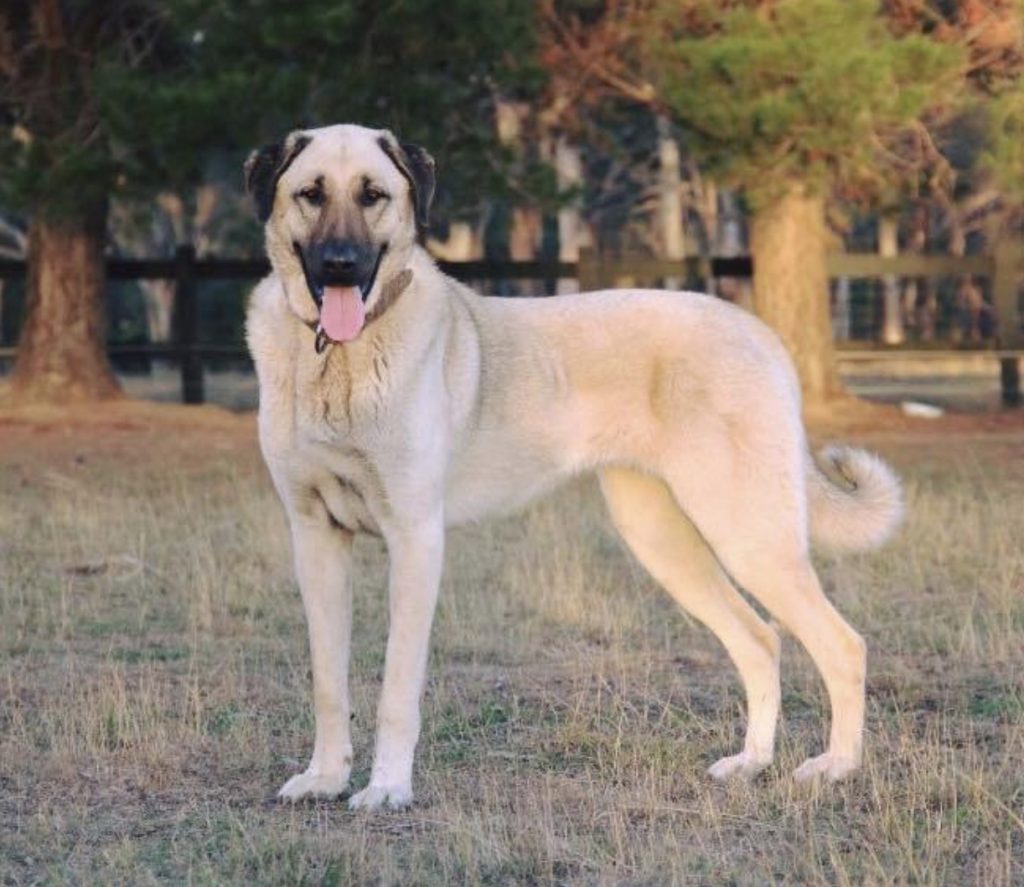 PRICE CHART OF KANGAL SHEPHERDS IN DIFFERENT CITIES OF INDIA
| CITY | PRICE OF BREED (₹) |
| --- | --- |
| MUMBAI | 35,000 - 45,000 |
| DELHI | 32,000 - 43,000 |
| CHENNAI | 30,000 - 45,000 |
| KOLKATA | 35,500 - 45,000 |
| JAIPUR | 35,500 - 46,000 |
| KERALA | 30,000 - 50,000 |
| TAMILNADU | 37,000 - 45,000 |
| PUNE | 35,500 - 40,000 |
| BANGALORE | 32,000 - 40,000 |
| HYDERABAD | 38,500 - 45,000 |
PRICE IN MUMBAI – Male Kangals are more expensive than the female ones and can cost you 35,000 INR to 45,000 INR. Females cost less and are around 25,000 INR to 40,000 INR.
PRICE IN DELHI – The average price of male Kangals in Delhi starts from 32,000 INR to 43,000 INR. Female Kangals cost even less and are around 25,000 INR to 40,000 INR.
PRICE IN CHENNAI – Male Kangals cost around 31,000 INR to 45,000 INR, making the females cost around 27,000 INR to 36,000 INR.
PRICE IN KOLKATA – The price of male Kangals in Kolkata starts from 30,000 INR to 45,000 INR. For females, it is around 25,000 INR to 30,000 INR.
PRICE IN JAIPUR – Price range for male Kangals in Jaipur starts from 35,500 INR to 46,000 INR making the females cost around 27,000 INR to 35,000 INR.
PRICE IN KERALA – Male Kangals cost around 30,000 INR to 50,000 INR. Female Kangals cost around 26,000 INR to 40,000 INR.
PRICE IN TAMILNADU – Male Kangals will cost you 37,000 INR to 45,000 INR, whereas female Kangals will cost you 25,000 INR to 40,000 INR.
PRICE IN PUNE – The price range for male Kangals in Pune starts from 35,500 INR and can go upto 45,000 INR. For females it can start from 27,000 INR and can reach upto 40,000 INR.
PRICE IN BANGALORE – Price of male Kangals can start from 32,000 INR to 40,000 INR. For females it ranges from 25,000 INR to 30,000 INR.
PRICE IN HYDERABAD – Price of male Kangals range from 38,500 INR to 45,000 INR. For females it starts from 26,000 INR to 31,000 INR.
However this is not the fixed price as they are susceptible to change depending on a lot of factors. Let's discuss them one by one.
QUALITY – The first factor that determines the price of your Kangal is their quality. Quality of your pup is something that should always be checked when you are adopting them. A better quality Kangal will not only come with physical or visual advantages but also with a number of health benefits. If your Kangal is from a litter whose previous dogs were involved in some kind of National level dog competition then naturally expect the price of that dog to be more compared to the rest in the batch. KCI registered dogs cost significantly more than basic dogs. The most expensive Kangal is of the show quality. Showbiz seeks perfection and therefore those perfectly modeled Kangals cost a lot more than simple pet quality Kangals.
Basic quality dogs are basically dogs that are not registered to any kennel club, not even KCI. Price of Basic or pet quality Kangal puppies is around 25,000 INR to 40,000 INR.
Having a dog registered to the KCI or the Kennel Club of India means that the puppy is of mention worthy quality. Generally, puppies registered under the KCI cost more than basic dogs. Price of KCI registered Kangal puppies in India is 35,000 INR to 50,000 INR.
Show quality dogs are just picture perfect dogs and are the closest to the ideal type mentioned in the breed standards. Best things come with a price, as a result, show quality Kangals are a lot more costlier than regular and basic Kangals. But if you are not thinking of participating in any dog shows then it is better to go for a basic Kangal or even a KCI registered one. Prices of show quality Kangal puppies in India range between 40,000 INR to 70,000 INR.
LOCATION – Location is a vital factor that influences the price of dogs all over the world and not just in India. The presence of a large number of states in India is the main reason behind the difference in prices in different cities of India. The cost of adopting a Kangal from an out of state breeder also starts to add up. Therefore, location and geographical differences is one of the four main reasons behind the difference of prices of Kangal in different cities of India.
BREEDER– Reputation of the breeder will help you get a better quality Kangal for yourself. Always make sure to adopt your pup directly from the breeders. Avoid dog mills at all costs. Contacting a broker might be a good idea as they can help you compare prices between various breeders. This way you will have the best deal. You can negotiate if necessity arises. It is advised to tell your budget to the breeder beforehand. However do not buy your Kangal from brokers. Always try to adopt your puppies from legal, legit and reputable breeders. They may cost more than the regular breeders but their knowledge on the subject and the quality of their pups is far superior than the other breeders. So it will not be a bad investment since there's no return policy once you adopt a dog.
AGE, FUR, COAT, COLOR – Age also acts as a factor responsible for determining the price of Kangals. The price can even fluctuate depending on the quality of their fur and coat. Different colors may cost different as well. For example , tan, sable, fawn etc, colors are more dominant in case of Kangals, rarer shades like Black and sometimes White too might cost more.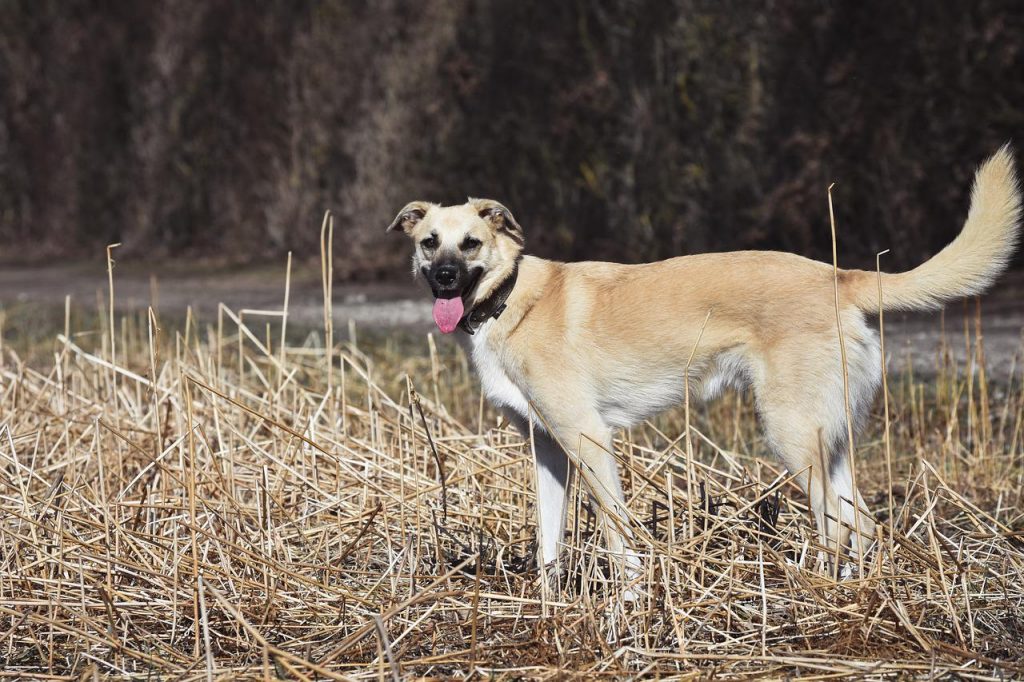 DOG FOOD EXPENSES FOR KANGAL SHEPHERDS
Kangals are strong canines, and exhibit extremely loyal behavior. They need high quality dog food which has a high concentration of protein and other supplements needed for their growth and development. Therefore the food cost of Kangaks is more than other regular dogs like Labrador and such. Kangals eat a lot because of their need to stay fit and active. One good news is that despite eating a lot, Kangals have a low to none chance of getting fat like many other big dogs. Dog food will be your most recurring expense and the highest for the month as well. Good dog food will charge you around 10,000 INR to 15,500 INR.
VET EXPENSES
As the hot and humid climatic condition of India is not really suitable for this breed of dog, they need intensive care and attention to make sure they do not suffer severe health problems.
Regular vet check-ups will cost you around 12,000 INR to 17,000 INR.
Add vaccines and deworming to your "to-do" list, whenever you're making a scheduled visit to the vet. Vaccines cost around 2,500 INR to 4,000 INR.
Deworming is very important for all types of dogs and must never be skipped. Expect a bill of around 200 INR to 500 INR for deworming medicines.
NEUTERING AND SPAYING EXPENSES
Neutering is important for Kangals and is hugely recommended by professional breeders too as it comes with several health advantages. Even though you will be stopping them from reproducing and the process itself is very painful, you will also be protecting them from several diseases like heart problems and even cancer.
Breeding is a tedious task and is not for everyone and although the advantages it has are mention-worthy, it is in the best interest for Kangals to get neutered or spayed. In India, neutering charges range from 10,000 INR to 15,000 INR. Keep in mind that price differences may be noticed when you compare among other states.
GROOMING AND MAINTENANCE EXPENSES
As this breed of dog is not furry like others, congratulations Kangal owners, you're saving up on the grooming charges a little bit.
India is a very hot country and these dogs do not do well with a very hot environment. So in order to make sure that their fur is kept in a good condition, if not the best, you need to put in some money to buy ointments and clinical powers that can help absorb the moisture and prevent them from getting bacterial infection that happens from bacteria seeping inside the the coat and manifesting into serious skin problems. Investing 4,000 INR to 7,000 INR will ensure your pooch has a shiny healthy coat with exotic white fur.
ACCESSORY EXPENSES
Be prepared to spend a good amount on toys, expensive belts, comfortable leashes, high-quality chains, bed and kennel and most importantly food and water bowls.
They are highly active dogs and very fit. Taking them out on walks and making them participate in weekly fitness activities will not only prevent bloating but also help them maintain their active nature. Not just that. They are extremely friendly dogs and thrive on companionship so make sure to always keep them accompanied and happy.Mental health is as important as physical health.
An overall accessory expenditure per month will come to 2,000 INR to 3,000 INR.
TRAINING EXPENSES
Now comes training. For a Kangal to reach his/her full potential, good and proper training is a must since puppyhood. Kangals are stubborn and white hard headed which is why despite their intelligence they can be hard to train. Kangals have a tendency to get aggressive when seeing strangers and people they can sense danger from. Therefore it is very important that they get along well with their trainers. Otherwise if the trainer themselves don't pass your Kangal's vibe check then it will be incredibly difficult for them to train your dog. Trainers can be appointed by the owner themselves or by the breeder as well if needed. In India, trainers charge 10,000 INR to 20,000 INR approximately, each month. Once again, changing states and cities will cause a fluctuation in price.
TRAVEL EXPENSES
Unfortunately, both Indian airlines and railways do not allow dogs to travel with you. In both cases they have a seperate coach out aside for them which is non-air conditioned. So the best way to travel with your pet is by booking an airline ticket. Also be ready to pay an unreasonable amount just to be able to travel with your furry friend.
INSURANCE PLANS FOR KANGAL SHEPHERDS IN INDIA
As a dog that may end up making you spend at least 1.5 lac to 2 lac annually for themselves, it's better to consider pet insurance. Getting pet insurance for your Dog Argentinoas they have a tendency to get aggressive around strangers and even bite them at occasions. Hence why a pet insurance for your Dog Argentino might help in covering legal expenses in such unfortunate cases. Pawtechindia.com will cost you 6,000 INR to 9,000 INR. Make sure to get theft cover as well.
CONCLUSION
Kangals are extremely useful dogs that come with a lot of benefits and advantages. You should do your best as a parent to hone their abilities and skills and help them reach a much much better level.
Although Kangals are quite costly compared to other dogs they also come with a lot of added benefits that are unavailable in other breeds. Take care of your Kangal and they will devote their life for your safety.